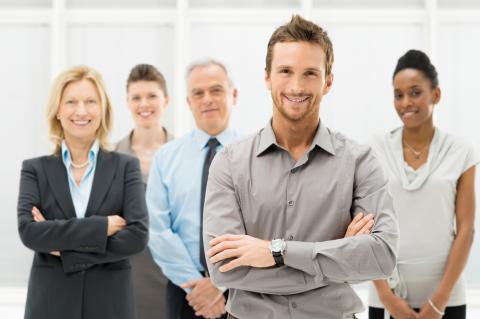 3,500 experienced translators and 80 subsidiaries across Europe
With over 40 years of experience in translation, and more than 80 branches and subsidiaries across Europe, Optilingua International is positioned as one of the international leaders in translation and linguistic services. In addition to its many agencies, the group works with more than 3,500 translators and professionals worldwide. 
An export-orientated corporate culture
Whatever your sector and your requirements in terms of translation or linguistic services, we make every effort to meet your needs and to provide you with quality services.
We find a professional (translator, editor, interpreter, graphic designer, proofreader, etc.) who is able to support you with your project, regardless of the source and the target languages. We work with over a hundred different languages, some common and some quite rare, including Chinese, Russian, Vietnamese, Italian, Korean, Arabic, German, Turkish, Persian, Spanish, Icelandic, Polish, etc.
Traducta professionalism
The professionalism of Traducta Italy is built on the strengths developed over many years of experience such as:
An international culture and a presence in many countries
The level of expertise of its translators and professionals
The responsiveness of the Group, thanks to the extent of its network and various internal organisational tools
The search for the best expert available using the Alphasearch software package
Quick identification of the need to provide a solution within a very short period of time
An internal process equipped with quality certification: tracking, translation, validation and  traceability
Extended services: all types of translation in more than 100 languages for any industry as well as various language services for all your written, audio, and video formats
Our strengths
Meeting your translation and language service needs is the objective of all of Optilingua International's teams, which are present throughout the world.
Located in the cities where export activities are most intense, Optilingua's translation and language services agencies provide you with consultants who can direct your request to the professional best suited to satisfy it.
This professionalism is based on a large number of strengths developed over 40 years of experience:
professional translators: selected for their rigour and skills and ability to meet Optilingua's requirements.
experience: knowing how to get the best out of people through an in-house and international organisation, with effective communication between agencies.
technical co-operation: each professional is trained in Optilingua's working methods and the use of a high-performance intranet.
adaptability: we take into account the specifications and the deadline, facilitate the placing of orders to create a relationship of trust with the client.
expertise: Optilingua, thanks to the co-operation between its agencies, guarantees its clients that they will find a native translator within a very short timescale, even when it involves a "rare" language.
Whatever your request for translation or language services, the Optilingua group's agencies provide you with professional translators, translating into their mother tongue, and based in the country where the spoken language is also the language targeted by the translation. This ensures that you benefit from a high-quality service and a faithful, accurate and up-to-date translation. In addition to document translation, we also offer a wide range of language services (transcription, voice-overs, subtitling, DTP, etc.), to enable you to adapt all your communication media to an international market.
Our quality approach
At Traducta Italy, we have implemented a quality approach for all of our in-house processes. Our translation and language service agencies provide you with skilled professional translators, allowing you to address an international audience. As experts in the type of translation or language service requested, they put all their know-how at your disposal to ensure the quality, precision, and faithfulness of their work.
Quality at the service of a demanding clientele
Our quality approach in the field of translations and language services is based in particular on:
the quality of the services: you are entitled to a trained professional to undertake the work requested. This quality approach is made possible thanks to the Alphasearch software package, which has been developed in-house, as well as the highly skilled professionals, who are experts in their field. All of our translators translate into their mother tongue, and are specialised in the requested sector (medical, scientific, commercial, legal, etc.), or the type of service (multilingual DTP, professional voice-over, interpretation, etc.).
meeting the set deadline: you can request a quote using our on-line form. Depending on the requirements of the order, which we will establish together, Traducta is able to offer you a free quote within 24 hours. The service is then provided in accordance with the requested deadlines.
the follow-up of each client: project after project, we strive to improve our knowledge of the specificities of your business, your request and your needs, to be able to meet your requirements as closely as possible.
Our references
They place their trust in us:
ABB CONTROL
ACCOR HOTELS
ADIDAS
AGIP
ALSTOM POWER
AMERICAN EXPRESS
AXA
BNP PARIBAS
BMW
BOSCH
CARREFOUR
CARTIER
CASIO
CENTRO SVIZZERO PER PARAPLEGICI
CONTINENTAL AIRLINES
DANONE
DEUTSCHE BANK
DHL
ERNST & YOUNG
EMERALD CASA
COMMISSIONE EUROPEA
FIAT
FIRESTONE
GREENPEACE
HEWLETT PACKARD
HITACHI
IBM
IKEA
KUHN RIKON
KUONI
LG ELECTRONICS
LIDL
L'ORÉAL
MC DONALDS
MASERATI
MERCK PHARMA
MICHELIN
MICROSOFT
NESTLÉ
NESPRESSO
NINTENDO
NOKIA
NOVARTIS
OSRAM
PHILIP MORRIS
PLAYMOBIL
PORSCHE
PUMA
RED BULL
RENAULT
ROLEX
SCHINDLER
SCHNEIDER ELECTRIC
SIEMENS
SHISEIDO
SONY
THYSSENKRUPP
TOSHIBA
UNICEF
UNIVERSITÀ DELLA SVIZZERA ITALIANA
VILLARS MAÎTRE CHOCOLATIER
YVES ROCHER
XEROX ...